My new book! Talking Sex A Conversation Guide For Parents
Jul 07, 2023

New Book Announcement!!!!
It's official, I have written another book, publish date 6th September 2023!
Available to Pre-order now via Amba Press.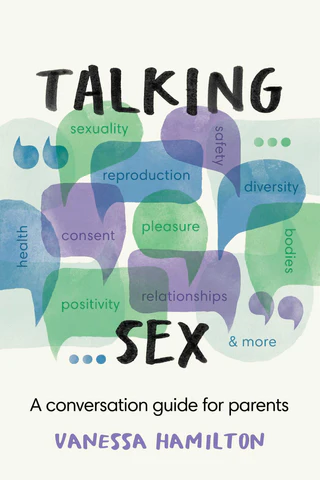 I'm so proud of this work and excited to see the impact it will have on parents. As challenging as this topic was to write about, "Talking Sex A Conversation Guide for Parents" aims to empower parents to have many conversations with their kids about human sexuality, respectful relationhips and consent.
This can be very difficult, especially because many of us were raised to think that these topics are taboo or inappropriate. In reality, providing our kids with the knowledge they need to experience healthy, enjoyable, safe and positive relationships ensures for a better outcome for all!
Human sexuality is complex and ever changing. I break down these topics so they are easier to understand and digest, and provide conversation starters on how you can discuss these topics with your kids. I address the questions I always here: what should I say at what age? Here is a clue…just get started!
I can't wait for it to get out into the world and hear how it has helped parents.
To learn more about the new book check out Amba Press.
The book will be out 6th September 2023! Pre-order here via Amba Press.
My first book, a consent resource, written with renowned children's author Ingrid Laguna, can be purchased here and the free resources page is here.